AL
At the age of 15, Al learned to play guitar using the notorious Alfred's guitar book (pure coincidence. No relationship). Soon after learning, he played in Southern Rock bands for four years during which time he also gravitated towards the Jazz/Fusion genre and was influenced by Steely Dan, Jeff Beck and Larry Carlton. Al put down the electric guitar to pick up his acoustic and began playing solo performing Eagles, Bread, and America, as well as many others. He, later, found himself playing in an all-cover rock band for a few years, gigging in pubs around Long Island and Queens. It was around this time when Al met Aaron and was introduced to original music. Al has been writing and performing original music ever since. Eventually Al, with Aaron, led to band members Rob, and Tania to form Original Gossip.
Aaron
Since the day he picked up the guitar, at 14 till today, Aaron's repertoire of cover songs remains limited because of his passion for originality. Anxious to learn to play, Aaron began taking lessons at a local music store but quickly realized that he wasn't learning what he envisioned. Aaron decided to teach himself to play guitar his own way with his own style. After figuring out the basics, Aaron began writing songs at the age of 15. Aaron and Al met during college years and have been in and out of bands writing and recording original music ever since. Many years later, the two guitarists reflected on their history of former band members and decided to assemble a band with the best of the best. In 2018, they contacted Rob, a former band mate and exceptional drummer from over 25 years in their past. The icing on the cake was finding Tania as the lead singer for the group. Tania also has a passion for originality and has written plenty of her own material that blended well into the band's music style.Today, the five of them will host their all original debut appearance planned for the spring of 2019.
Rob

Rob always had a passion for music. As a youth, from an early age of 9 it was hard to find Rob without a pair of drum sticks close by. His parents quickly noticed his interest and signed him up for private lessons. After a few years he started his first band at age 13 with some local friends. During high school he joined many other bands, gained many awards and in later years maintained his interest throughout college taking percussion and music classes. Of course, one of his proudest notable moments in his 20's, was meeting up with Al and Aaron where they joined forces. At the time Rob really enjoyed the tight song writing ability of the duo. Unfortunately, college and other responsibilities eventually separated them until years later when they met up once again and remembered the great sound they had together. With the addition Tania on vocals, it was clear there was some fantastic chemistry beginning to happen and they stood out among the other bands with their catchy original retro sound. Today Rob enjoys his position as the drummer.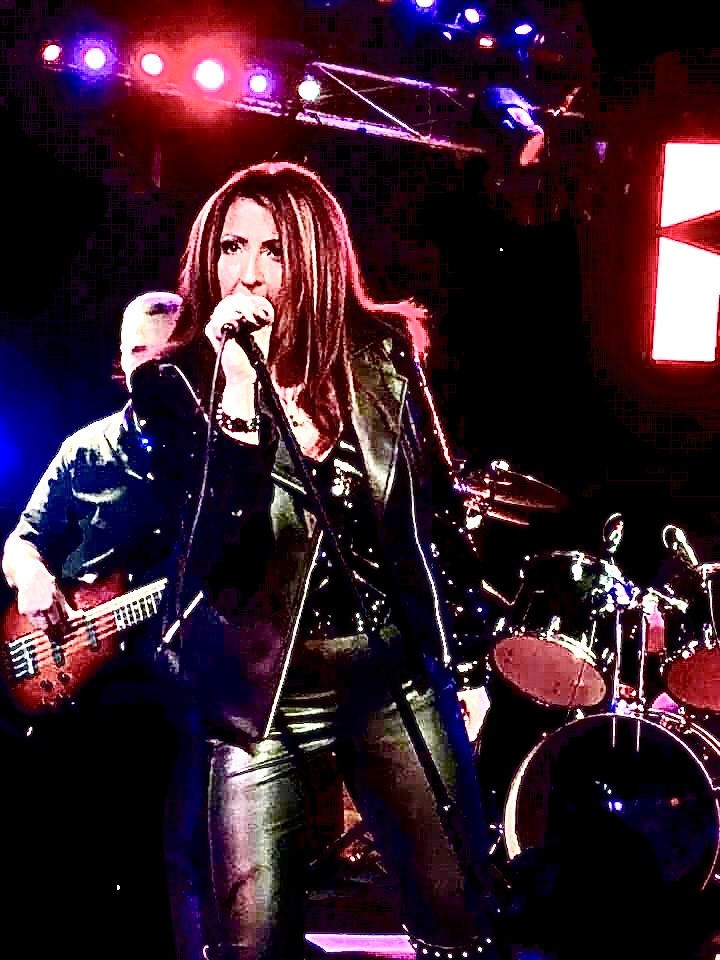 Tania Has more then 20 years of
performance and studio experience. Not only is she a
singer/songwriter, she also has
a studio engineering background.
Her passion for original music
shows in her Melodic songwriting. Born and raised on Long Island, She wants nothing more then to see More Original Music Venues. when I was growing up there was a lot of Original bands and music venues to play. Sadly, now there's a lot of Cover bands and tribute bands.
without Original Music we are just stuck in the twilight zone.
Hopefully our band Original Gossip can change that.
Live Laugh Love Music!
Welcoming Jeff our newest member