Original Gossip in the News & on the radio.
Contact the band for bookings
Every Saturday in February. after that in rotations on /cH 115
Tune in on a saturday you just might catch a rerun !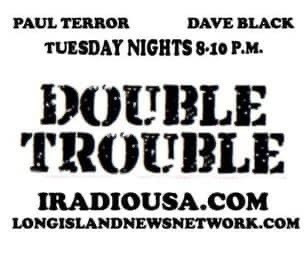 Click on Double Trouble picture to be redirected to show every Tuesday.
Click on the mermaid to be redirected to the radio station
Click on Front Liners or Megan to be redirected to radio station.
Click on Megan to be redirected to radio archives we are at about 11 1/2 mins into broadcast.
Rag House Radio has featured two of our songs in rotations.